No longer do customers need to manage multiple service contracts and contacts. We support a wide range of digital equipment in your unique environments regardless of the original equipment manufacturers (OEMs). With OnCare Digital Assets (powered by TSP), customers can rely on consistent service, from one partner which reduces interface, administration and cost risk.
We have the widest digital service capabilities and most efficient service processes thereby maximizing availability and equipment effectiveness for our customers' digital assets.
ONE CONTRACT.
ONE CONTACT.
SIMPLIFIED SERVICE WITH ONCARE DIGITAL ASSETS
We maintain
all of your
digital assets…
and perform
on-demand
services…
regardless of the
original equipment
manufacturer.
The relationships we maintain with a variety of manufacturers have allowed us to build a large inventory of parts, including new, used, refurbished and repaired parts. These parts are available at a fraction of the original equipment manufacturers price and allow us to minimize additional costs for our customers.
WE MAINTAIN ALL YOUR DIGITAL ASSETS:
QCS
DCS
CD/MD Controls
Instrumentation
WIS
WBMS
CMS
CMMS
Plant Networks
Edge Devices
PLCs
Turbine Actuators
Drives
Excitation
Governors
Protection
SCADA Systems
WE PERFORM ON-DEMAND SERVICES: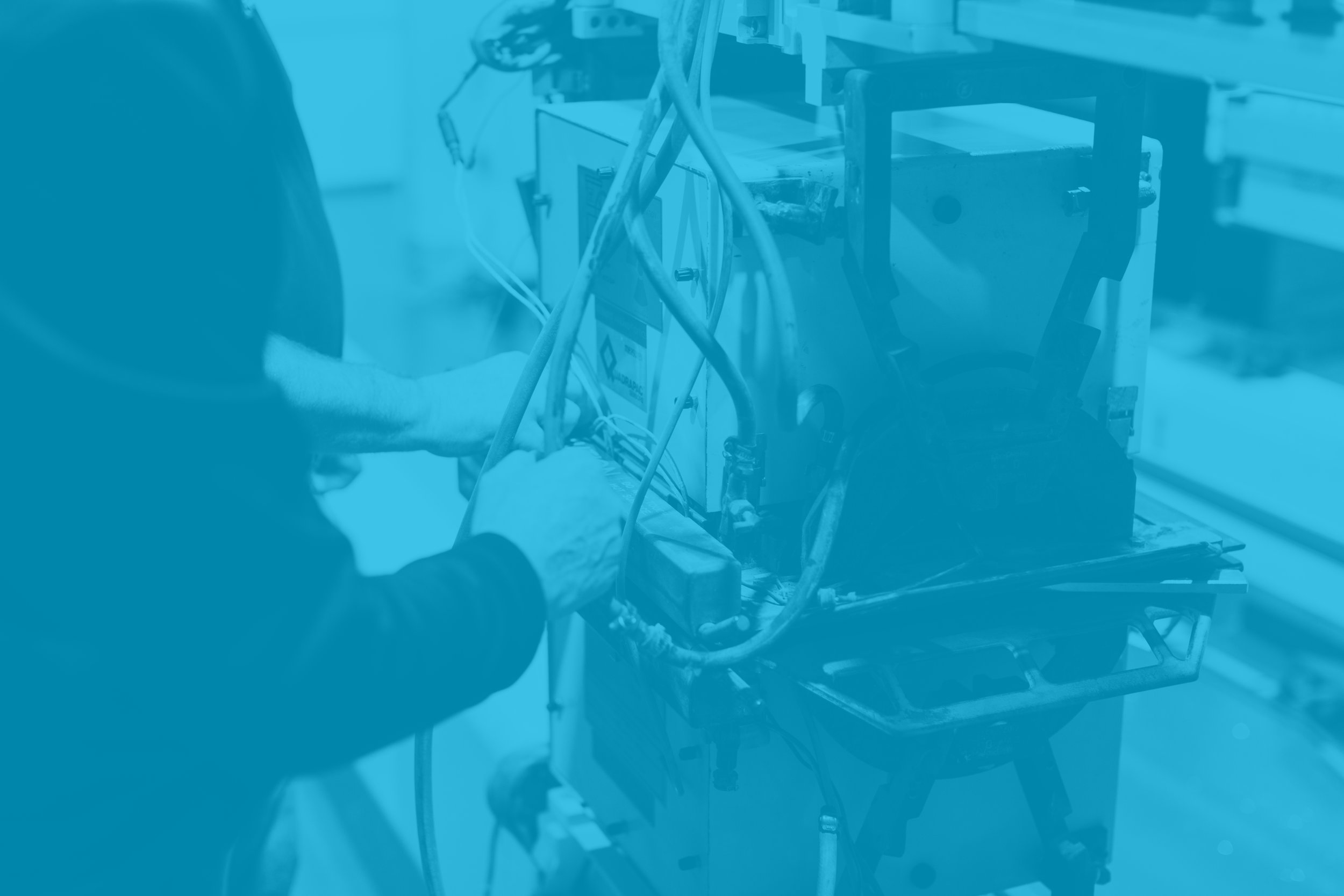 Infrared Measurements
PLC Programming
Tapio Analysis
Vibration and Torsonational Studies
Turbine Actuator Services
Hydro Governor Unit Control Tuning
Exciter, Protection and Relay Testing
Vulnerability Testing
Server Maintenance and Patching
Network Redesign and VLAN Implementation
REGARDLESS OF THE ORIGINAL EQUIPMENT MANUFACTURER:
ABB
Honeywell/Experion
Voith/Impact
Valmet
Panther
NDC
Thermo-Fisher
Cognex
Papertech
Mahlo
Eurotherm
ECS
ISRA
E Systems
Viconsys
Rockwell/Yaskawa/Schneider Electric/Siemens
Wago
Bentley Nevada
Virbro Systems
Acida
Basler
GE
Devron
Modicon
DIGITAL INDUSTRIAL SERVICES
AUTOMATION SERVICE
Our automation service is designed to ensure top-quality production, extending the life of your QCS, DCS and PLC based systems.
In a manufacturing environment, averting costly downtime while maintaining production is important. Service frequency based on the machine and the environment is crucial. Our services are extremely flexible ranging from quarterly and semi-annual visits to full-time onsite service technicians.
PROCESS ANALYSIS
Our process analysis service improves business agility and productivity by identifying sources of variability in the product.
Historical and continuous data is collected, stored and replayed to understand performance and help identify variability sources. Effective process analysis lowers the total cost of ownership as well as provides you with higher reliability and data security. Operators and engineers can make sense of process data faster and more efficiently.
PROCESS OPTIMIZATION
Our process optimization services allow you to have an expert in your corner when a problem arises.
Our team of professionals act swiftly to gather all pertinent data including process and machine data, including the condition of the machine. All data points are analyzed and a recommendation is made after thorough review. Optimization runs are scheduled and completed in order to isolate and eliminate the problem and/or error.
PREVENTIVE MAINTENANCE
Our preventive maintenance program creates a streamlined approach and incorporates new levels of accountability.
The entire preventive maintenance program is centralized in our proprietary and cloud-based system. Leveraging and sharing system knowledge can be accomplished easily from one location to another, and the mobile-friendly platform enables technicians to perform maintenance in the field with precision and accountability.
LONG-TERM SUPPORT AND MANAGEMENT
OF YOUR DIGITAL ENVIRONMENT
When it comes to industrial and manufacturing environments, OEM-provided service and third-party service are both good solutions for maximizing performance and minimizing downtime.
OEM-provided service is great if all your equipment and systems are uniform and from one manufacturer. However, the reality is today's modern industrial environments contains an assortment of systems, machines and tools. The long-term support and management of your digital environment is complicated. You need the right partner in your corner. Third-party support provides many benefits including:
Cost effectiveness

Parts availability and procurement

A passion for service
Multi-vendor support

A single point of contact

Expanded scope and experienced technicians